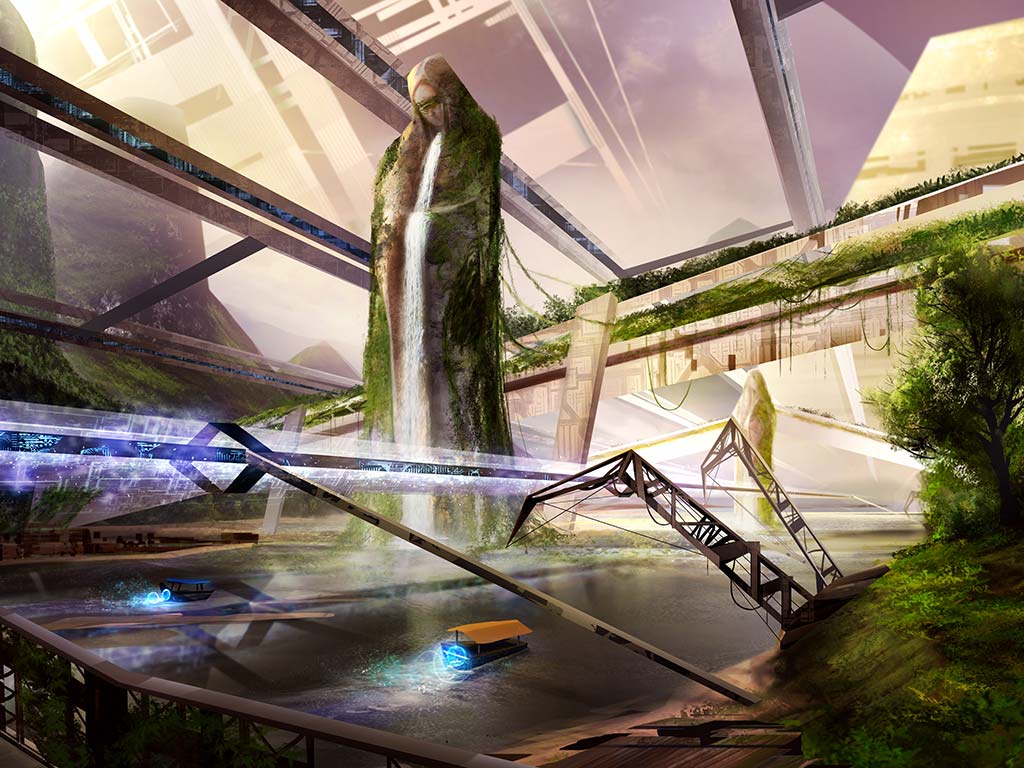 Agarth Epsilon is home to what may be the grandest civilization to ever exist. The various humanoids of Patala and Atlass have come together in a loose coalition in order to breach and study the outside of their massive, hollow world.
This was made possible by the discovery of a mechanism to bypass the thin mantle which exists in the middle of Agarth's rocky shell. For the first time in the deeply ancient history of Agarth, its peoples will get a glimpse of the universe outside.
But as the denizens of Agarth wait in anticipation for the final breach of the planet's outer crust, a political plot threatens a cataclysmic war. Little do the peoples of Agarth realize that when the crust is breached, a massive civilization-ending war would be the least of their problems.