---
The Dungeon of Abkadev
Do you dare brave the diabolical traps of the Dungeon of Abkadev? I hope you enjoy this old-school gamebook which hearkens back to the Fighting Fantasy titles of the 1980s you no doubt pored over on your unmade bed in your dirty tube socks listening to Michael Jackson's Thriller.
Available at DriveThruRPG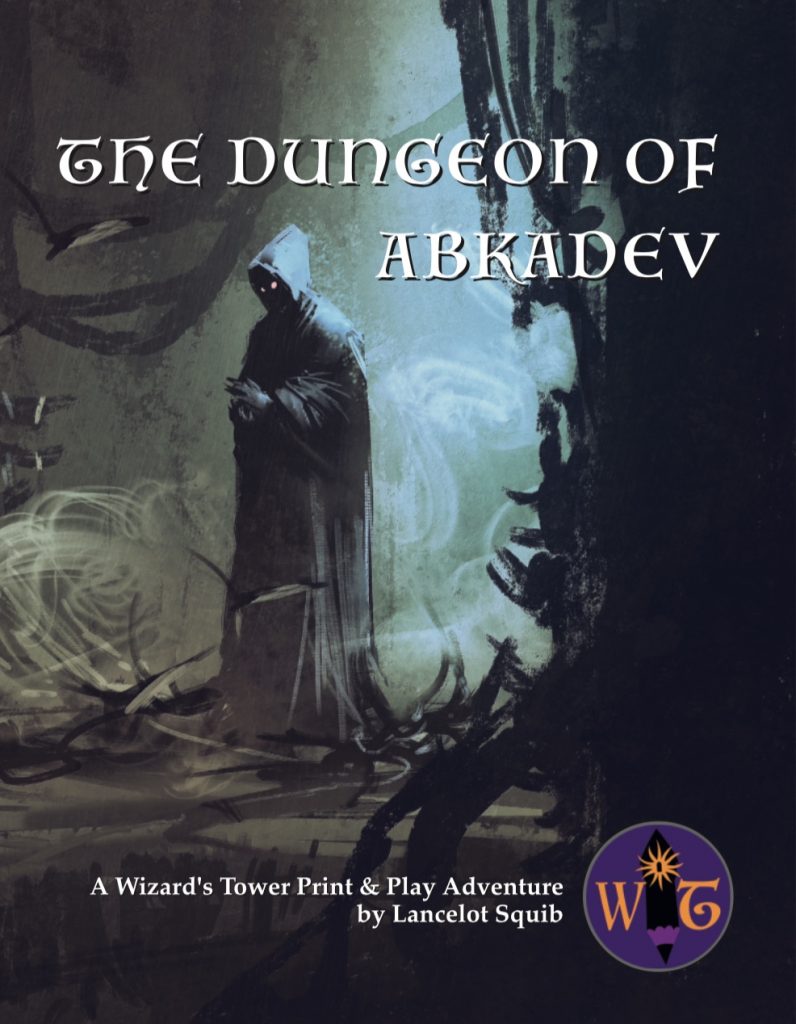 ---
Wizard's Tower Logo T-shirt
If you feel like your life is complete, I have some bad news for you. I know what you're thinking —literally— and no, my news is not that, thank God. Rather, I have affixed the Wizard's Tower Gamebooks logo to a t-shirt for sale at Amazon. You should consider purchasing one.
Available at Amazon.com