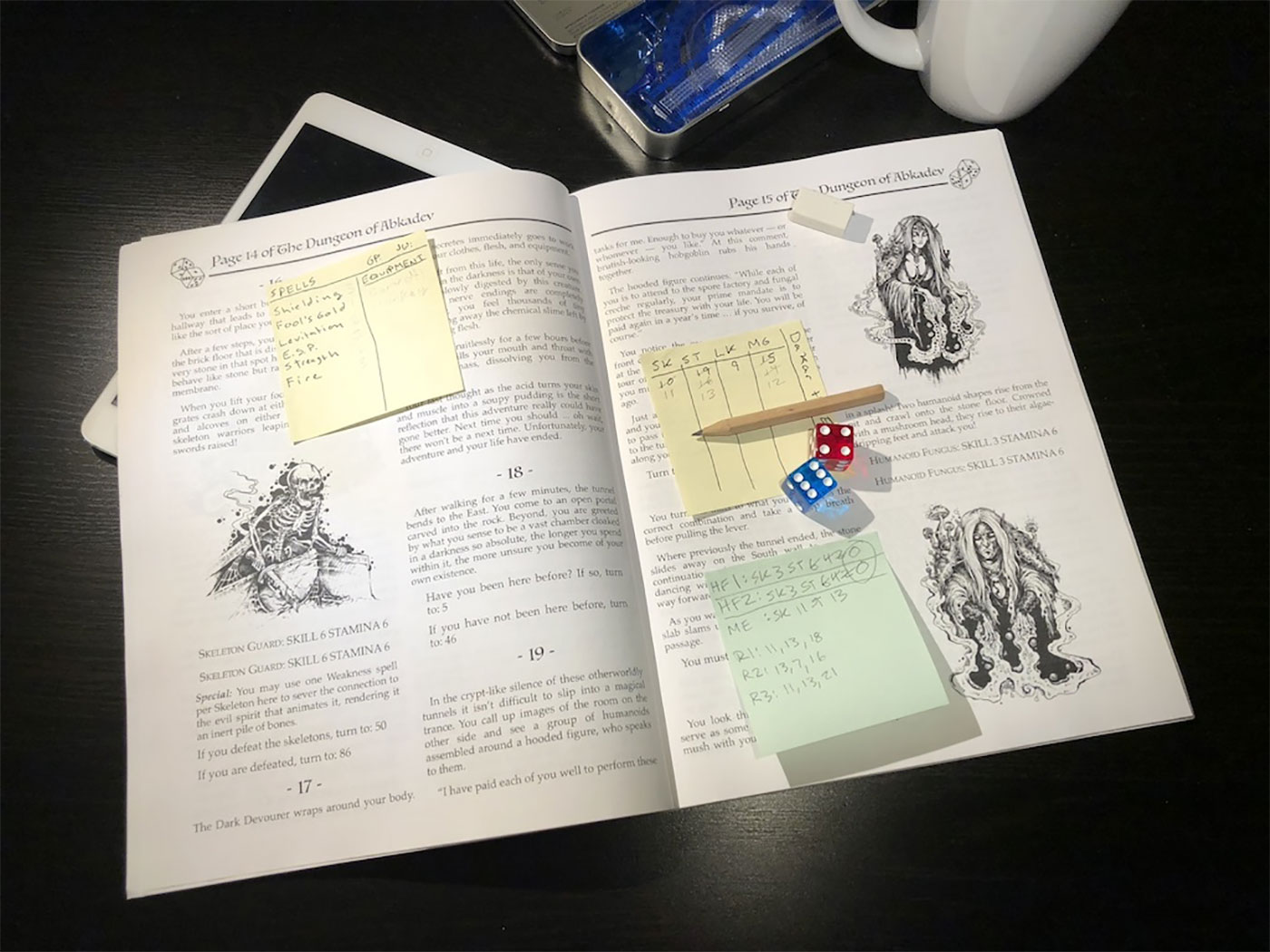 Greetings, fellow travelers through the twisted, labyrinthine world of arcane madness that are solo adventure gamebooks!
The Dungeon of Abkadev is a short adventure in the classic Fighting Fantasy style that casts you in the role of apprentice mage navigating a the trap-filled maze of a mad, evil, (and dare I say madly evil) arch-mage.
Using nothing more than the skill of your sword arm and your magical talents, you will face a veritable rogue's gallery of horrors from fungoid horrors to cannibal guards.
Continue reading →